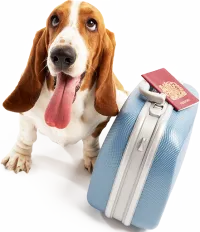 When looking to board your pets, the Animal Care Center of Gonzales offers both comfort and security. We are a full service boarding facility, and with an experienced veterinarian on staff 24 hours a day, so you can rest assured your animals are in the best of hands. The hours for drop off are convenient, which is a relief from having a one-hour window at many other boarding facilities.
**NEW FOR 2015**

BOARDING PRICES: $15.00 - $35.00 per night
WE NOW OFFER DISCOUNTS FOR BOARDING MULTIPLE ANIMALS!
$5 - $20 discount for EACH ADDITIONAL ANIMAL in the same kennel

Additional fees may be charged for extra playtime and the administering of any medications during your pet's stay. Please call us at 225.644.4411 for more information.